Welcome Home
We are excited to welcome you to your new home and are committed to making your Lorenzo move-in experience as easy as possible. We have created a quick checklist of what you will need to move in and what to expect during our move-in day. Please expect some lines as we will be welcoming our incoming residents. You can minimize the time you spend at registration by completing the following ahead of time:
Pay online. Paying in advance will expedite your move in process. Log in at: http://bit.ly/zoportal
See important payment information on the Frequently Asked Questions page of the Move-in Guide (page 10).
Sign up for Renter's Insurance at www.necessaryinsurance.com
Warmest regards,
Lorenzo Management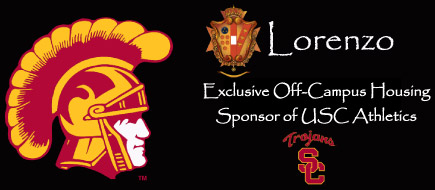 Lorenzo, the newest member of the Renaissance collection, is privately owned and managed by G.H. Palmer Associates; Downtown LA's largest provider of up-scale apartment resorts. It is not endorsed nor affiliated with the University of Southern California.